Intercity Airport Taxi Service
Taxi Leuven is an expert in airport transfers.
Reliable airport service with fixed prices, no hidden fees, professional drivers, door-to-door transfers, meet and greet service at the airport. City airport taxis from major cities like Brussels, Antwerp, Ghent, Mechelen, Leuven.
What is the biggest advantage? We are 35% cheaper than other companies! Airport Shuttle Service transfers to and from different airport in Belgium, The Netherlands, France en Germany:
Brussels airport BRU (Zaventem), Charleroi, Ostend, Antwerp, Liège, Schiphol Amsterdam, Eindhoven, Paris, Lille, Cologne, Dusseldorf, Frankfurt and other airports.
Book your taxi online!
Intercity Taxi Service
Low-cost taxi with fixed prices
Are you looking for a Intercity Taxi Service? Well, don't look any further. Taxi Leuven is undeniably the best choice! Because we only work with professional, experienced drivers. Who are always punctual and correct. In the meantime, we make sure you can enjoy a comfortable ride in a luxurious Mercedes.
Basically, our chauffeurs take you to any location of your choice. In or out of Belgium. With our door to door service.
The most important advantage of booking your ride with us? That is definitely our pricing! Because we always work with low, fixed rates. Not to mention that we are up to 45% cheaper than others. You will find your exact price in our online booking system.
So book your taxi today!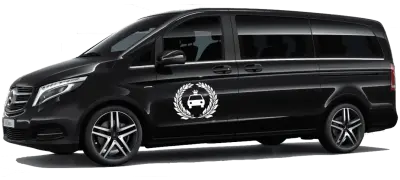 We are also active in following regions:
What do our clients say about us?
We are always here for you, day and night. Because we highly appreciate our clients. And that undeniably results in good reviews. Just take a look at what our customers are saying about us!
"This is without a doubt the best service I have ever seen"
I was extremely satisfied with the service provided. The driver was professional and courteous. He was also punctual and ensured we got from A – B in good time. I would have no hesitation in recommending this service!
And other also say the following …
Very professional service!!! Although we had an extreme situation, our travel was from Charleroi to Brussels Airport. We had only three hours to take the next flight. Eventually, the driver was waiting for us just in time and take us at the Airport even earlier. I do recommend this company! We will certainly use them on our way back. :).
Our baggage come up very late, so it took us a long time to go out but the driver waited for us patiently without any extra cost. It was a very nice and hassle free journey with a very good price – 80 Euros for 5 people. Will definitely use the service again!
Excellent service. The driver was ready and waiting upon my arrival and spontaneously helped me with my bags. Above all, he was open and conversational when asked. We made good time and his driving was so secure. Perfect service after a long day spent in airports, thank you very much.
I was totally pleased with my airport transportation. My driver, Ismael, arrived promptly and was very cheerful for a 4:30am pick up. He firstly loaded my bags for me and ensured I was comfortably seated before closing the door. The car was also immaculate clean and very comfortable. Ismael was a very good driver and a very friendly, energetic and polite young man. I would indeed recommend this company 100%. Canadian tourist in Belgium
Booking system very user friendly, customer service efficient and fast in answering emails, the driver also arrived on time, the car was perfectly clean, he was very kind and professional. Therefore, a service to suggest and use again!
Driver was perfect in time, great driver and also a very friendly person. Top service!